Antonin Artaud.There Is No More Firmament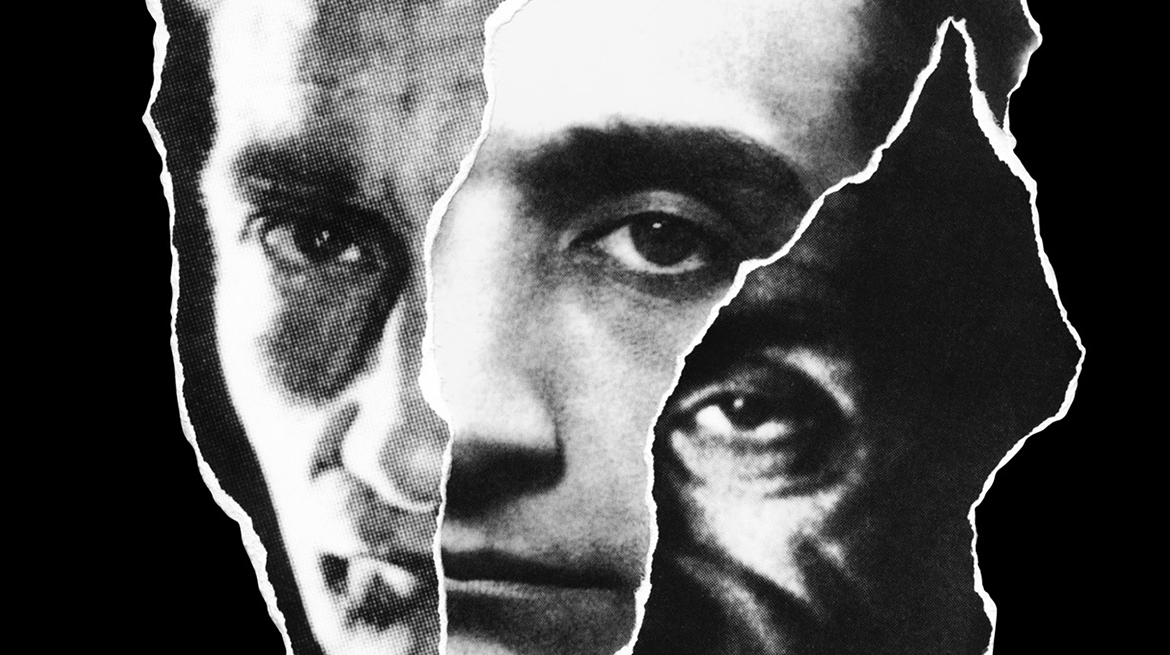 Movement I
Darkness. Explosions in the dark. Harmonies cut short. Raw sounds. 32 Sound blurring.
The music gives the impression of a far-off cataclysm; it envelops the theatre, falling88 as if from a vertiginous height. Chords are struck in the sky ; they dissipate, going from one extreme to the other. Sounds fall as if from a great height, stop short and spread out in arcs, forming vaults and parasols. Tiered sounds.
Beginnings of glimmers that change continually, passing from red to harsh pink, from silver to green, turn white ; suddenly boundless, opaque, yellow light, the colour of dirty fog or the Simoon.
No pure colours. Every shade must be complex and agonisingly multi-shaded.
The sounds and lights break up into fits and starts, jerkily, like magnified Morse, but this will be to Morse code what the music of the spheres heard by Bach is to Massenet's Clair de Lune.
Stage lights come up.
Sound and lighting become the din and lights of a modern street intersection at dusk.
People pass by in all directions but only shadow trams, undergrounds and cars appear projected on the vast white wall. Moving groups form, and patterns appear in these groups ; varied and contradictory movements like an ant-hill seen from high up.
Street cries. Various voices. An infernal racket.
When one sound stands out, the others fade into the background accordingly.
VOICES
"Wines! Window-glass!"
"Beer ! Iceman ! "
" Platinum, my dear ... blue blond ... sun and skin, eh ! "
"Just one finger, just lift a finger ! "
" That letter, I want that letter. "
"With a freckled face, chum."
" Dirty bastard ! " "A picture of sickness. "
"Astronomers say the spots ... "
" I've never seen the sun so huge. "
" Like the 1g12 eclipse. "
" Wheat's going up, gold's going down. "
" Dust over everything. "84
All these lines cut by passages where cries, noise, tornadoes of sound cover everything. A prodigious,35 haunting voice proclaims something we don't understand.
It rises higher and higher.
It seems to be saying :
"I am announcing ! ...
Informing you ....
My anouncement concerns ....
A great, great, great, very very great ... "8 6
This is heard as87 a great, full voice, drawn out, but as in a dream, and this is constantly repeated until the end of the scene.
Soon, on a suitable rhythm which will have to be worked out on stage, the voices, noises and cries become strangely blurred, the light fades, as if a waterspout had sucked everything up into the sky : sound, lights, voices, all to a dizzy height, to the limit.
A woman waves her arms, a man falls, another with his nose in the air as if scenting ; a dwarf,88 now downstage, runs about light as a feather.
A hysterical woman wails, makes as if to undress. A child cries with huge, terrible sobs.
" Mummy. "
" Oh! I'm suffocating. "
"What's happening to me? "
"Bally maniac !"
" Layabout, layabout, dirty brute, murder!"
" Oh! He's undressing me. Help, he's ripping my dress off. I'll be naked !"
" Come on, come on, take me, in the street, yes, yes, here, in the street ... I'm crazy ... I've had enough. "
" There, take that, and that, and that too, sadist, sadist, dirty sadist. "
" Oh! dear, dear! Oh ! dear, dear! My heart, my throat, my lungs !"
" I'm afraid, I'm on fire, I'm burning, I'm going to jump ! "39
Myriad tramplings, a whirlwind starts.
The people crying out are alone.
No one touches them.
Enormous gesticulation.
Sudden stop. Everything starts again. Everyone takes his place again as if nothing had happened.
The intersection comes to life again.
Movement II
The stage is filled with people running, pointing up at the sky.
" There, there, what's that, then? "
"No, not there. There. I tell you it's there. "
" That spot. Look, look at that spot. I mean just look at that spot. '040
An old man brandishes a stick and shouts in stentorian tones, as if apoplectic with rage at too impudent a trick:41
" It's ten o'clock at night, is that the sun or the moon up there? Is that the sun or the moon?"
A LAYABOUT. " That's the moon, fat-head, ain't you ever seen a homed moon? '042
A CHILD. " Mummy, if the light goes out, will you be blind?"
A policeman makes traffic signs. Nobody stops.
A woman comes up to him :
" Officer, if there is a war or the plague, will they requisition my dog? "
A scuffle. People fighting for a look, 48 successive groups of them climbing the steps at the side of the stage.
" Look there, you idiot, it's there. "
" It's in the sky, the cataclysm is in the sky. "
" The moon's falling. I tell you, the moon falling. Look, look there, it's coming loose, it's falling. "
" Let it fall, let everything go to hell. "
" Tell them where my love comes from, Augustus Oldus. "
" It must be44 all about love ; the azure vault is falling. "
" Hey ! look here you, the dramatic poet over there. "
" Shut up ! Enough dramatics. Calm down. Bunch of dreamers. Back to kip. "
The people in tiers form into two columns on each side of the stage.
Centre stage blacked out when all the people climbed up amid the shouts, complaints, protests and calls.
" Can't you stop pushing back there, I'll fall down. "
" What? fall down ! Who do you think you are, the sky?"
" Not so fast ! You're too heavy. "
" Oh ! Good God, it's true, so it's true. "
Newsvendors spread out in the blacked-out centre stage,45 waving their news-sheets.
These vendors assume the former, great, incomprehensible dream voice :
" GREAT DISCOVERY. GET YOUR GREAT DISCOVERY. OFFICIAL. SCIENCE BEWILDERED. OFFICIAL. NO MORE FIRMAMENT.48 NO MORE FIRMAMENT. "
"What are they saying. Oh ! what are they saying, what are they talking about?"
" NO MORE PYRENEES. NO MORE PYRENEES. NO MORE FIRMAMENT. OFFICIAL. SENSATIONAL DISCOVERY. SCIENCE BEWILDERED. FAMOUS SCIENTIST'S DISCLOSURE. NO MORE FIRMAMENT. "
A calm patch, then very far off other voices take up the chorus with a fresh invasion of news-boys. The word Sirius is heard in every tone of voice and on every pitch in the scale, getting louder as they go up.
" SIRIUS ... SIRIUS ... SIRIUS, etc. IBE GOVERNMENT URGES YOU TO KEEP CALM. "47
"Back to kip, bunch of dreamers. Bunch of dreamers, back to kip. "
"But I don't understand what's going on.0 I'm afraid, I've had enough, I'm burning. "
" Oh! Mummy, it's happened, it's happened, I can see it falling. "
" Read what it says in the paper, dear. I don't understand a thing. What's going on?"
" THE GOVERNMENT URGES YOU TO KEEP CALM."
A man with a newspaper in his hand rushes downstage.
"Here. Here, look here, I know, listen. This is the Truth. "
Silence falls.49 He tries to read. But shouts, yapping and trampling start up again in an upstage corner, like people who have just arrived and don't know what's going on, not having heard.
"But it's not normal, is it, something50 is not normal."
" I'm cold, I'm falling. "
" Look, it's starting again ... what's up? "
Silence.
A body is carried past on a stretcher. People rush forward to have a look.
A man follows the body. A woman stops him.
" Doctor, is it the plague?"
" No, of course not, it's ... "
The Doctor's reply is drowned in a gale of voices and shouts.
" What are they getting so worked up about?"
"I saw it, chum, it didn't fall, it was a magnetic phenomenon. "
" No, no, of course not, it's the tail of a comet. "
" Nonsense, it's thunder without lightning. "
" No, it isn't, its lightning without a charge. "
" Idiot. "
Silence. The man with the newspaper in his hand moves further downstage.
Silence.
The man begins to speak. 5 1 But the groups of people hide him from view, screen him. All turn their backs to the audience and watch something upstage.
The public-address system blots everything out:
" STUPENDOUS DISCOVERY. SKY PHYSICALLY ABOLISHED. EARTH ONLY A MINUTE AWAY FROM SIRIUS. NO MORE FIRMAMENT. CELESTIAL TELEGRAPHY BORN. INTERPLANETARY LANGUAGE ESTABLISHED. "
The crowd is glad.52 All breathe a sigh of relief. Laughter coalesces. The crowd disperses. The men return to their little games. They pinch women, who utter little shrieks.
One man's solitary voice :
" None the less, I don't understand. Anyway, what the hell does it matter to us? Is that any reason for us to crack up? "
The man exits.
Only a few people out for a stroll are left. Lovers swarm all over each other. A pedlar. A hurdy-gurdy man.
VOICES
" There, you understand, it is based on ... "
" Well, chum, releasing collosal energy. "
"Not energy. Volatilisation."
" What ... ?" " Decomposition of matter. "
" It's the end of the world. You don't release energy like that. They are two worlds ramming one another.38 As if the earth had blown up in the sky. "
(This last as an explanation.)
A man becomes excited as he speaks.
Loafers hardly even pause.
H He looks like a Hyde Park clap-trap sermonizer.
" It's love, eh, you become someone dse and that's all there is to it. You become a star, that's how it is. That's what language is about. You don't speak, but it's all there. You understand, everything is there before you say it. Star and fire. You are fire.
"55 At this, a distant revolutionary song begins. This is:
…
Сайт материалын пайдалану үшін редакция келісімі керек және гиперсілтеме жасау міндетті ©Білге - Мәдениет пен өнер сайты