Bayan Ardakh. Are singers not defended and does Article 130 work for the citizens?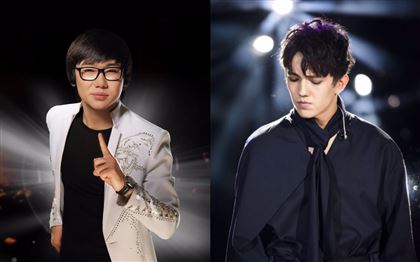 The President of Kazakhstan Kassym-Jomart Tokayev proposed to change the Criminal Code's Article 130 about Slander from Criminal Code to Administrative Law. This suggestion differs from the ex-president, chairman of the "Nur Otan" Democratic People's Party Nursultan Nazarbayev's outlook. Ex-president has mentioned that he supports to penalize the crime and to refine it. Why did the propose of President K.Tokayev about the change is reasonable? In truth, Article 130 dishonours the state and humiliates the government in front of other civilised nations. It should be mentioned that since Article 130 entered into force of law, mostly only journalists were punished. Moreover, it is crystal clear that the accuser sides' people have a connection with authorities, or officials, who have power and control.
Kazakh society has trouble of Soviet ideology to provoke a competitor by the power of authorities, through slander, in other words discrediting the honour, dignity and reputation of a competitor. Throughout the Soviet era, there is still a tendency for this to have been widespread. People with power, or who have connections with authorities, who have judicial influences utilised Article 130 for their own benefits. Even so, the content of Article 130 has narrowed. It is, in principle, still the Article that protects the interests of the minority as above mentioned.
If the law is for general civil society, then it should be generalised. Unfortunately, it is not about Article 130. A few years ago the state television and publications inaugurated a show of teasing the singer Kairat Nurtas. At that time no-one blocked the show of teasing the singer. Even Kairat Nurtas himself did not go to the defence, using Article 130. Why? The reason is obvious, the Article is useful only under the influence of the authorities. Therefore, the singer had stood mute about the show of teasing him by state television and publications.
By the way, the issue of teasing Kairat Nurtas is still ongoing. The singer and his mother's words are turned into blameful, shameful and hate-filled words and constantly spread on social media nowadays. Recently, people are trying to demean and confront to each other the singers Kairat Nurtas and Dimash Kudaibergen. However, both singers are silent about this issue. Why? You will not be able to defeat, even though you will sue against them. After all, it is known who is behind them.
To recapitulate, altering Article 130 from a Criminal Code and adding it to an Administrative Offence does not change anything. Where the law is sluggish, the courts are often impacted by the government and the civil rights are not fully protected and preserved, so the Article above, of course, will continue to be the law only for the interests of groups closer to power. Ordinary citizens wish to avoid being entangled with it, rather than defend their rights.

Сайт материалын пайдалану үшін редакция келісімі керек және гиперсілтеме жасау міндетті ©Білге - Мәдениет пен өнер сайты